My CCAD: September 25, 2017
DEADLINES, DEADLINES, DEADLINES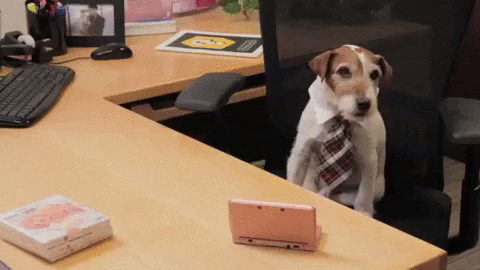 DATES & DEADLINES
Monday, Sept. 25 = Sudarshan Shetty Visiting Artists & Scholars talk & Intro to Yoga
Tuesday, Sept. 26 = Career Services meeting with seniors
Thursday, Sept. 28 = Beeler Gallery Visiting Artists & Scholars: Boris Groys
Friday, Sept. 29 = Art Fair Application Deadline & Student Open House at Priority Designs
Saturday, Sept. 30 = Beeler Gallery Visiting Artists & Scholars: Cartoon Crossroads Columbus
Monday, Oct. 2 = Senior pre-registration for Spring & Intro to Yoga
Thursday, Oct. 5 = CCAD Graduate Studies Talks: Sarah Rose Sharp
Monday, Oct. 9 = Intro to Yoga & MDes Info Session

See a full list of events at my.ccad.edu.
---
ARTIST TALKS
Tonight, Monday, Sept. 25, at 6:30 p.m., hear from Sudarshan Shetty for an artist talk in conjunction with the Pizzuti Collection exhibition Visions from India.

Then get ready for a talk byphilosopher, art critic, and media theorist Boris Groys on Thursday, Sept. 28, as part of Beeler Gallery's Visiting Artists & Scholars Series.
 
Saturday, Sept. 30, check out a panel discussion featuring Kelly Sue DeConnick, Nilah Magruder, and Ann Nocenti, as part of the citywide Cartoon Crossroads Columbus comics festival.
---
SIGN UP FOR CLASSES
Sure, we're at the start of the academic year, but it's not too early to think about spring semester! The pre-registration schedule is as follows:
---
SENIORS: A TRACK TO A GREAT CAREER
Seniors: Wondering if you're behind, ahead, or right on track with your career search? Join Jordan Bell from Career Services for a benchmarking workshop on Tuesday, Sept. 26.
---
PRIORITY OPEN HOUSE
Get a behind-the-scenes look at product development with companies such as TaylorMade, Nike, Scotts Miracle-Gro, and more at a Priority Designs open house on Friday, Sept. 29, at 6 p.m. The event includes studio tours, food, music, and more, plus a limited number of mini portfolio review sessions.
---
ART FAIR APPLICATIONS
Don't miss out on your opportunity to sell your wares at the Art Fair & Marketplace on Saturday, Dec. 2. The deadline to apply for the juried art fair is Friday, Sept. 29. Details here.
---
ELECTION 2017
Don't forget: Election Day this year is Tuesday, Nov. 7. The deadline to register to vote in Ohio is Tuesday, Oct. 10. Find details on registration here.
 
Already registered in Ohio? Find your voting precinct and polling location here. Learn more about state and local issues from the League of Women Voters.
---
MAKE TIME FOR FAMILY WEEKEND
Hang with your family (literally ... from a zip line), catch a screening of Wonder Woman, attend a special reception with President Melanie Corn, and much more on Family Weekend Friday, Oct. 13, and Saturday, Oct. 14. For more details (and to RSVP), click here.
---
GOOD LOOKING DISCOUNT
A limited number of student discount tickets are available for the Fashion Week Columbus 2017 Finale Runway Show | Presented by Easton on Saturday, Oct. 14. Don't delay, pick up your ticket here. 
---
FALL STUDIO DAYS
Mark your calendar: Fall Studio Days are Tuesday, Oct. 24, and Wednesday, Oct. 25. These days are intended to be an opportunity for you to catch up on your work. So there won't be class either day. But halls, labs, offices, and all other CCAD facilities will be open.
---
SUNDOWN RUNDOWN
Have a business idea you're itching to share? SunDown RunDown, a nonprofit that helps entrepreneurs realize their visions, is looking for pitches. Read more here.
---
THAT'S FRESH
Here's a deal for you: All produce is 20% off at the Hills Market Downtown every Friday through Sunday.
---
STUDENT SPOTLIGHT 
Name: Ran Tao (Peach)

Major: Fashion Design

Class year: 2019

Favorite spot on campus: DSB Sewing Lab

Last show you binge-watched: Running Man

Favorite thing to do in Columbus: Finding good restaurants, walking around, and relaxing.

Most played song on your playlist right now: Holiday and All Night by Girls' Generation

Your time at CCAD in 3 emojis: 


Current artist/designer crush: Yoon Choon Ho

Favorite thing about CCAD: It's a small school, we all know each other. Everyone's super friendly~
---
QUESTIONS? COMMENTS?
We want to hear from you. Email myccad@ccad.edu.