MyCCAD: January 29, 2018
Open Soon: Applications & New Gallery Shows
---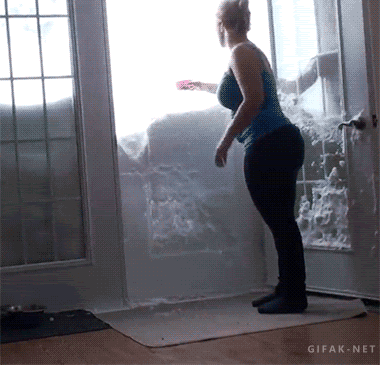 ---
DATES & DEADLINES
Monday, Jan. 29 = Off-campus study info session & Our Book to Come (this week, last year)
Tuesday, Jan. 30 = Organizing your job or internship search
Wednesday, Jan. 31 = Pizza with a purpose & Lady Owls vs. Savages
Thursday, Feb. 1 = Financial aid plan form and loan applications deadline, Application for alternative/ private loans deadline & Beeler Gallery opening reception How well do you behave? IN THE FLAT FIELD.
Friday, Feb. 2 = Spring leadership training, Student exhibition: Peace by Piece & Application to run for Student Government Association closes
Saturday, Feb. 3 = CCAD Owls vs. Kobe Wan Kenobi
Monday, Feb. 5 = Meet the student government candidates & Yoga class
Tuesday, Feb. 6 = Student Government Association voting opens, Web presence workshop & Wager of Word
Wednesday, Feb. 7 = Off-campus study info session & Wellness Matters hands-on cooking class & Lady Owls vs. Flip
Thursday, Feb. 8 = Beeler Gallery Visiting Artists & Scholars Lectures: Nancy Brooks Brody, Joy Episalla, and Carrie Yamaoka
Friday, Feb. 9 = CCAD's Got Talent auditions
Saturday, Feb. 10 = CCAD Owls vs. Ohio Legends
Monday, Feb. 12 = Student government winners are announced & Yoga class
---
FEB. 1 = IMPORTANT FINANCIAL AID DEADLINE
Don't forget! Your loan applications (including private and alternative loan applications), Individual Financial Aid Plan, federal student loan, and parent loan applications are all due Thursday, Feb. 1.
---
VOTING MATTERS
Make your Student Government Association nominations by Friday, Feb. 2, then come meet the candidates on Monday, Feb. 5, in the Crane lobby. You can vote in an online ballot at My CCAD Feb. 6 – Feb. 11. Winners will be announced Feb. 12.
---
STUDENT LEADERSHIP APPS NOW OPEN
Here's your chance to make a difference at CCAD. Applications for student government, orientation leaders, and international mentors will be posted soon. RA applications are open now.
---
SIGN UP TO $ELL YOUR WORK
Applications for the Spring 2018 Art Fair are open until Tuesday, Feb. 20! Sale proceeds from the juried Art Fair go directly to the artists, so don't delay.
---
BE WORLD CLASS
Get the deets on international and domestic off-campus learning opportunities at info sessions in the Canzani MPR from 11 a.m. to noon Monday, Jan. 29, and Wednesday, Feb. 7. Applications for Summer and Fall 2018 programs are due Feb. 15.
---
LET'S CELEBRATE BEELER GALLERY'S NEW SEASON
Join us from 6 to 8 p.m. on Thursday, Feb. 1, Beeler Gallery's opening reception of How well do you behave? IN THE FLAT FIELD.
The season, which runs from Feb. 1 – March 25, brings together historical printed materials from various creative fields, including art and design school exhibition posters, radical literature, fashion show invitations, a philosopher's notes, and an art book fair (Feb. 24 and 25).
Please also note Beeler Gallery's new hours, effective Feb. 1: The gallery is closed on Monday andTuesday. Beeler Gallery is open from noon to 6 p.m. Wednesday, Friday, Saturday, and Sunday. Enjoy extended hours, noon to 8 p.m., every Thursday.
---
OUR FAVE MARS ART SINCE THAT BOWIE SONG
How different would a life on earth be compared to one spent on Mars? New work by Industrial Design students examines just that in CCAD on Mars: The Planet Next Door. The exhibition, on view Feb. 17 – Feb. 25, is a series of visually immersive experiences created by the Design Innovation and Culture class. Check it out at the opening reception from 9 a.m. to noon Saturday, Feb. 17, in Byers Gallery.
---
LIGHTS. CAMERA. AUDITION!
Got a stage skill to show off? You could win first prize bragging rights and $100 in cash at CCAD's Got Talent competition on Feb. 16. Auditions are from 10 a.m. to 4 p.m. Friday, Feb. 9, in Crane MPR. Sign up for an audition time slot on the sheet outside Maria D'Apolito's office in the Crane Student Affairs Hallway. Break a leg!
---
CREATIVE SUPPORT AT CRANE
Creative Coaches are ready to help you through this semester! These upper-class student tutors provide one-on-one academic support, advice, content knowledge, skill development, and constructive critique. Coaches are available during walk-in hours or by appointment in the Learning Resource Center on the first floor of the Loann Crane Center for Design, at the end of the Student Affairs hallway.
---
GET THIS SURVEY ON YOUR MIND
A request to take the CCAD Healthy Minds survey will hit your inbox in early February. The survey is focused on student wellness and mental health and will ask for your thoughts and feelings about our campus culture, safety, and support resources. Your answers will be 100% anonymous, but if you complete the survey, you'll be entered into a drawing for up to $100 in Amazon gift cards, plus a nationwide drawing for up to $500 in cash. Speak your mind and get paid! Stay tuned.
---
THE CCAD THRIFT STORE IS OPEN AGAIN
Shop for clothing, shoes, coats, home goods, and art supplies at the CCAD Thrift Store. It's open 10 a.m. to noon on Thursdays and Fridays in Grant Labs. All proceeds benefit current and future students in need. Got things to donate? Drop 'em off in the bins at DSA, Schottenstein, Crane, and Kinney.
---
NAMAS'TAY AND DO FREE YOGA
Come for the free yoga. Stay for the shavasana. Classes are back and open to all starting Monday, Jan. 29! (That's today!) They'll run weekly through the end of the semester. Here's the full schedule.
---
EAT PIZZA, DO GOOD
Lunch is on us at this month's Pizza with a Purpose (Wednesday, Jan. 31). We'll talk about the distinctions between equality and equity and why it matters.
---
TAKE A HEALTHFUL COOKING CLASS
On Wednesday, Feb. 7, take a midday Wellness Matters cooking class to learn about healthful eating — yes, even with your crazy schedule — then prepare a family-style meal with your classmates.
---
STUDENT ART AROUND THE WORLD & IN THE SHORT NORTH
CCAD students joined peers from across the globe in exploring the narratives behind immigration for a project titled Metamorphosis: The Human Stories. Check out the students whose work was on view in the exhibition in Dresden, Germany.
As you pass through the Short North Arts District, keep an eye out for sidewalk barriers covered in artwork designed by CCAD students. The 23 original works of art were designed so that the 400 barricades tell a cohesive, compelling story in any order they're arranged.
---
STUDENT SPOTLIGHT 
Name: Xin Xu (Sissi)

Major: Industrial Design

Class year: 2019

Favorite spot on campus: Kinney Hall basement (Industrial Design department)

Last show you binge-watched: The Big Bang Theory (three years ago)

Favorite thing to do in Columbus: Shopping with friends at Easton Town Center

Most played song on your playlist right now: Reset by Tiger JK/Jinsil

Your time at CCAD in 3 emojis: 


Current artist/designer crush: Jamy Yang

Favorite thing about CCAD: It feels like home. The ID department is a big family.
---
QUESTIONS? COMMENTS?

We want to hear from you. Email myccad@ccad.edu.