MyCCAD: March 26, 2018
Check out spring's study break-worthy events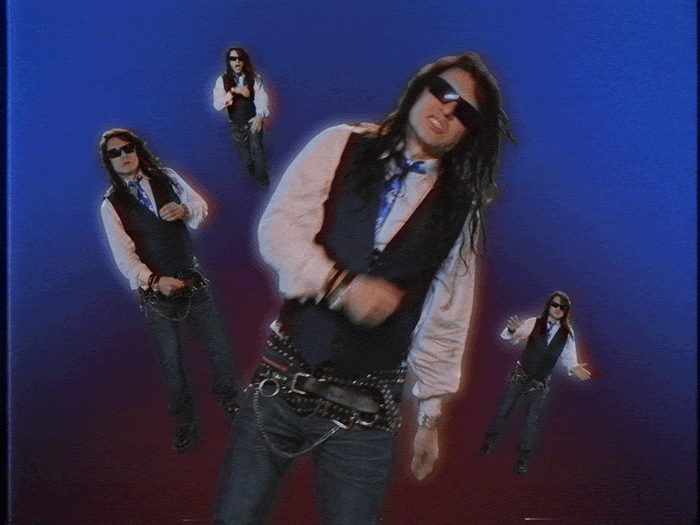 DATES & DEADLINES

Monday, March 26 = Yoga class
Tuesday, March 27 = Student Progress Assessments & CCAD Fine Arts Open House
Wednesday, March 28 = Student Progress Assessments & Women in Design Panel
Thursday, March 29 = Holika Bonfire hosted by International Student Association
Friday, March 30 = Last day to drop or withdraw without failure & Shut Up and Write Columbus
Saturday, March 31 = Saturday Morning Art Classes Exhibition
Sunday, April 1 = So Jung Kim: Portrait of _____
Monday, April 2 = Yoga class, Freshman registration for Fall 2018 begins & The Great Milk and Cookie Dunk Off
Tuesday, April 3 = Janessa Jiner: Bruised & Last day to make a Student Leadership Award nomination
Friday, April 6 = Collision: 2018 MFA Thesis Exhibition, Lunch and Learn Alumni Speaker Series, Reception for Janessa Jiner: Bruised, Reception for So Jung Kim: Portrait of _____ & Reception for Collision: 2018 MFA Thesis Exhibition
Saturday, April 7 = CCAD Art Fair
Monday, April 9 = Yoga class & UOKCCAD program
---
DROP DEADLINE IS COMING FAST
Don't forget: The last day to drop or withdraw from a class without failure is this Friday, March 30.
---
YOUR TURN, FRESHMEN
Summer and Fall 2018 registration for Freshmen begins next Monday, April 2. Check out the list of dates to know below.
Sophomores (completed 30.0 – 59.9 credits)

Registration closes 

Friday, March 30

 
 

Freshmen (completed 0 – 29.9 credits)

Registration begins 

Monday, April 2

Registration closes 

Friday, April 13
---
GENDER NEUTRAL RESTROOMS NOW AVAILABLE ON CAMPUS
Eleven gender neutral restroom facilities are now available across CCAD's campus. Every building on campus has at least one "all gender restroom," which is single-occupancy bathroom with a lock on the external door that indicates "occupied/unoccupied." For details about the locations of all gender restrooms on campus, click here.
 
"All gender restrooms" are for use by anyone which includes:
People who are not women or men and/or people who are gender nonconforming
Parents/caregivers whose children are a different gender from them
People who desire more privacy or need more space for accessibility reasons
A huge thank you goes out to the CCAD Queer Alliance for its advocacy and commitment to envisioning a campus that is inclusive and affirming of all gender and sexual identities. Questions about all gender restrooms? Contact Student Engagement at studentengagement@ccad.edu.
---
PARKING DURING CONSTRUCTION
As the City of Columbus' construction project Creative Campus ramps up, please note that there is parking available at the Columbus State parking lot at the corner of Long and Cleveland. Stay up to date with all the construction news here.
---
THIS WEEK: TWO DAYS, NO DAYTIME CLASSES
Student Progress Assessments are coming up this Tuesday, March 27, and Wednesday, March 28. That means all daytime classes are canceled on Tuesday, March 27, and Wednesday, March 28. Evening classes from 7 to 9:45 p.m. will still be held. A listing of SPA appointments is posted in the One-Stop. The library will be open both days from 7:30 a.m. to 9:30 p.m.
---
NOMINATE YOUR FAVORITE STUDENT LEADER
Every student organization and student leader is invited to nominate candidates for our Annual Student Leadership Banquet and Award ceremony. The nominations will then be sent out to the entire student body for a vote to determine the winners. Do you know someone who deserves to be recognized for how much they do for our community? Make your nominations here and stay tuned with the dates below.
Now – 

April 3

 = Student Leader Nominations Open

April 4

 = Invitations for banquet sent via email

April 5 – 16

 = Voting for all awards on My CCAD
---
SNEAK PEEK STUDIOS AT THE FINE ARTS OPEN HOUSE 
For one evening, Tuesday, March 27, from 6 to 8 p.m., CCAD's Fine Arts students will open their studios to the public. Enjoy music, drinks, and food as you peruse the students' studio spaces and sneak a behind-the-scenes look at the cool stuff going down in the Amelita Mirolo Fine Arts Building. Learn more here.
---
YOU CAN GET DISCOUNT TICKETS TO THE FASHION SHOW
The 2018 CCAD Fashion Show is Friday, May 11, and the discounted price for students is $50 per General Admission ticket, based on availability. Please email Sara Bates (sbates@ccad.edu) in Advancement if you are interested in attending with this special student pricing.
---
SUPPORT YOUR FELLOW ARTISTS AND DESIGNERS
If you want to attend the hottest runway event in town at no cost, please consider volunteering for the CCAD Fashion Show (May 11) here. You can also apply here to volunteer at Chroma: Best of CCAD (May 9). Thanks in advance!
---
WOMEN IN DESIGN TALK INDUSTRY FUTURES
CCAD's Industrial Design department presents the 2018 Women in Design Panel, the annual event where successful female designers provide invaluable professional advice for students and professionals alike.
 
On Wednesday, March 28, attend a networking social hour from 5:30 to 6:30 p.m., then, watch four panelists talk with President Melanie Corn about the design industry's evolution, professional hurdles and what it takes to rise above them, and how to position your own career for a bright future. Read more about this year's panelists here.
---
YOUR GUIDE TO COOL STUFF TO DO
Scholarship, volunteer, and gallery submission opportunities await! Check out CCAD Picks to view calls for submissions for the spring and other extended events happening around Columbus next month, including a call for film submissions from the Columbus Black International Film Fest. See all our pickshere.
---
WHAT BIG TEETH THEY HAVE!
Wolves will be visiting the Animation department on the third floor of Crane on Friday, March 30, from 1 to 2 p.m. Come cry wolf, er, say hi.
---
LEARN FROM ALUMNI AND GET FREE LUNCH
We'll provide a one-of-a-kind learning opportunity (and lunch!) at the Lunch and Learn Alumni Speaker Series. First up: At 12:30 p.m. on Friday, April 6, Steven Bush (Fine Arts, 1994), a master metal craftsman and owner of smARTworks, will discuss the ins and outs of earning a living while doing what you love — creating art. Read more here.
---
SHOP THE ART FAIR NEXT SATURDAY
The CCAD Art Fair has become a destination for art collectors and those who simply love art. OnSaturday, April 7, discover hand-crafted jewelry, paintings, ceramics, and other works created by fellow students and alumni. Proceeds from the art sold at the fair go directly to the artists.
---
MFA STUDENTS SHOW US HOW IT'S DONE
Collison: 2018 CCAD MFA Thesis Exhibition in Beeler Gallery features 19 MFA candidates whose works encompass such varied media and genres as painting, sculpture, photography, design, video, and animation. The exhibition is in partial fulfillment of the student's MFA thesis requirements and represents a year of research and studio practice. It's on view April 6 – 29, but don't miss the opening reception next Friday, April 6, from 6 – 8 p.m. The full list of participating artists is here.
---
SEE WHAT IT'S LIKE TO STUDY ABROAD
Learn more about studying abroad in Travelogged III, an student exhibition about off-campus learning on view April 6 – 12 in the second floor gallery space of Design Studios on Broad. A closing reception will take place Thursday, April 12, from 6 to 8 p.m. The event is free and open to all CCAD students.
---
CONGRATS TO THESE CREATIVE WRITING AWARD WINNERS
CCAD's Third Annual Creative Writing Award Series received submissions from 37 students, and the pool of submissions was incredibly competitive. First-place winners will receive $300 and second-place winners will receive $100. They also have the option of reading at the Red Wheelbarrow at Chroma onWednesday, May 9, and excerpts of their winning work will appear in Botticelli magazine.
 
Prose (Fiction/Nonfiction)
First: Chloe Beaman, She Won't Remember This (Nonfiction)
Second: Grace Oller, Before the Aftermath (Nonfiction)
Poetry
First: Katy Dai, Ars Poetica
Second: Emily Dailey, Ars Poetica
Screenwriting
First: Edosa Omoruyi, Kickback
Second: Serenity Strull, North Bend
---
STAND UP AND SPEAK OUT: SEXUAL VIOLENCE AWARENESS, PREVENTION, AND EMPOWERMENT WEEK
The UOKCCAD program, happening April 9 – 12, is focused on raising awareness about healthy sexuality, learning how to prevent sexual violence, and empowering survivors on-campus and everywhere.
 
Visit information tables on Monday, April 9, and Tuesday, April 10, in the Crane Lobby from 10:30 a.m. to 12:30 p.m. to learn more about the week's events and see CCAD's exhibition of The Clothesline Project. Be sure to catch all our programs happening this week, including the following.
 
Take A Stand
Tuesday, April 10
12 p.m. on the Quad
 
Pizza With A Purpose
Wednesday, April 11
11 a.m. in Crane MPR
 
Know Your IX Forum
Thursday, April 12
11 a.m. – 12 p.m. in Canzani Screening Room
 
Self Defense Class: Empowering Personal & Physical Safety
Thursday, April 12
7 – 9 p.m. in Canzani MPR
---
LET IT BURN
On Thursday, March 29, join the International Student Association and gather with students to celebrate the triumph of good over evil by writing down your challenges and throwing them into the Holika Bonfire.Indian food and music will be provided.
---
CCAD MAKES HEADLINES
Read the love for student work in the Short North from The Columbus Dispatch; student designers gearing up for the 2018 Fashion Show runway were featured in Columbus Monthly; Fashion Design's winning student Ran Tao (Peach) was mentioned in this Fashion Mannuscript article about the department's collaboration with the brand ELOQUII; President Melanie Corn spoke with Columbus Alive about the new visiting artist series, Art. Design. Values.; and Vogue magazine profiled Assistant Professor Carmen Winant and her photography at the Museum of Modern Art.
---
STUDENT SPOTLIGHT  
Name: Taylre Arnold

Major: Interior Design

Class year: Junior

Favorite spot on campus: My room in DSA

Last show you binge-watched: Black Mirror

Favorite thing to do in Columbus: Being on High Street

Most played song on your playlist right now: "On My Mind" by Jorja Smith

Your time at CCAD in 3 emojis: 


Favorite thing about CCAD: The fact that you can work in your studio at any time of the day.
---
QUESTIONS? COMMENTS?

We want to hear from you. Email myccad@ccad.edu.