Counseling & wellness
Welcome to the Counseling & Wellness Center!
Challenge happens. 
Being human and being in college means experiencing some challenge while you learn, grow, and live life. You can thrive – not just survive – through challenge and the CWC is here to help you understand your process, move toward your goals, connect with others, and be holistically well here at CCAD. You lead the way in taking risks and building on your strengths. We've got your back and partner with you while you try out new ways to think, do, and thrive.
Find more information at the links below.
 

Meet the staff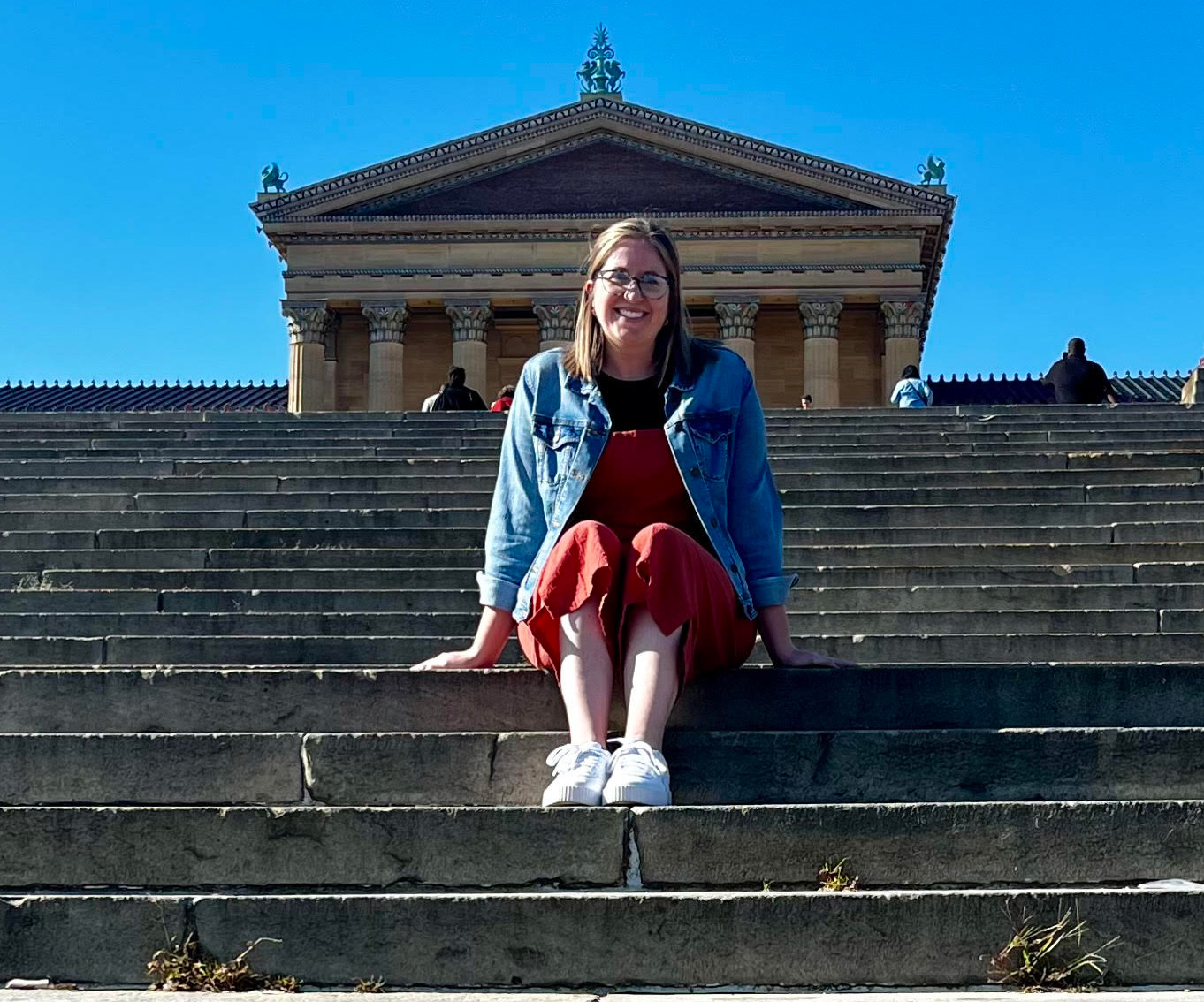 Katie Goettemoeller, MS.Ed, LPCC-S
Director, Counseling & Wellness Center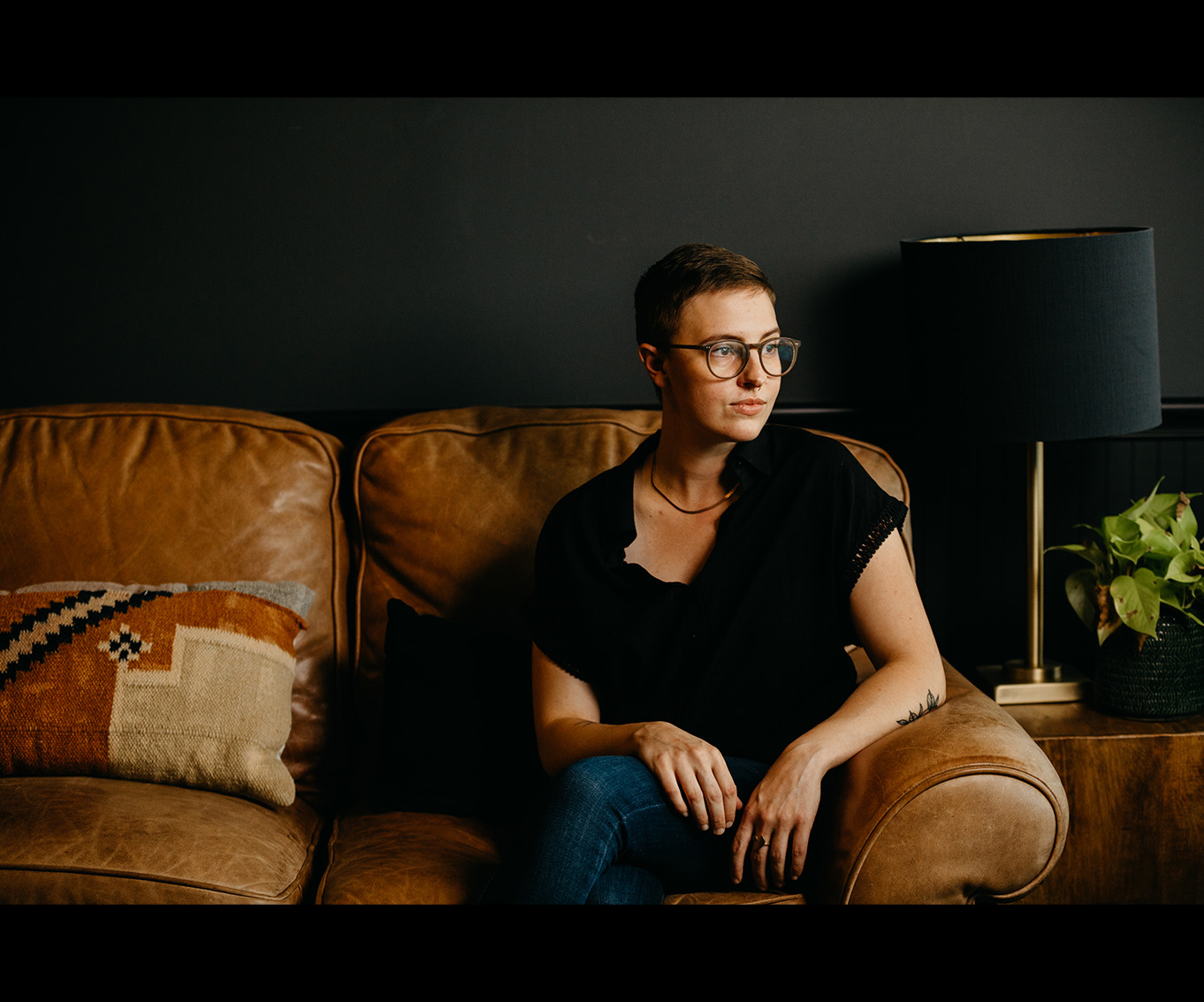 Ora Roby, MA, LPC
Clinical Therapist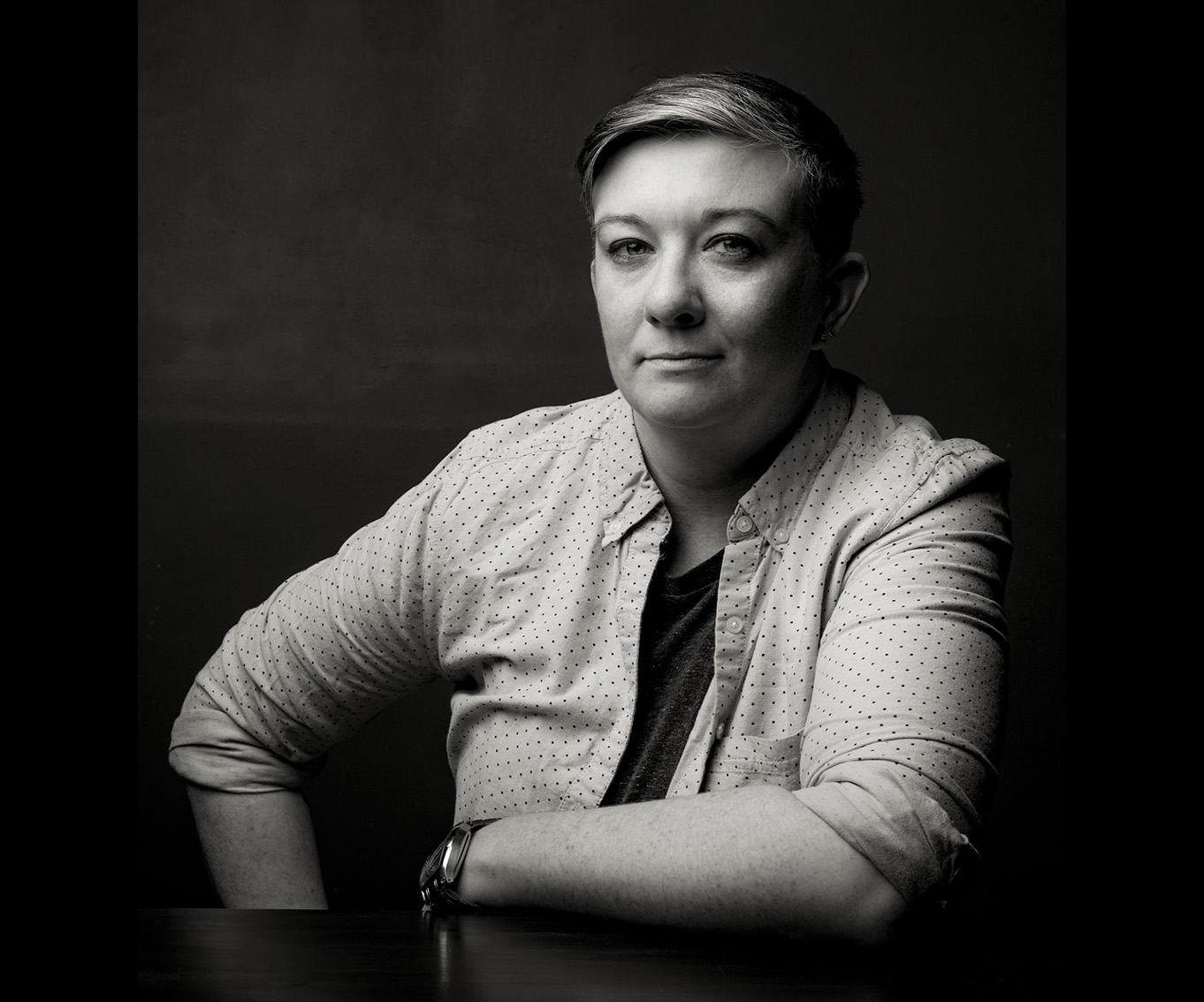 Ellen Grudowski, LISW-S, Clinical Therapist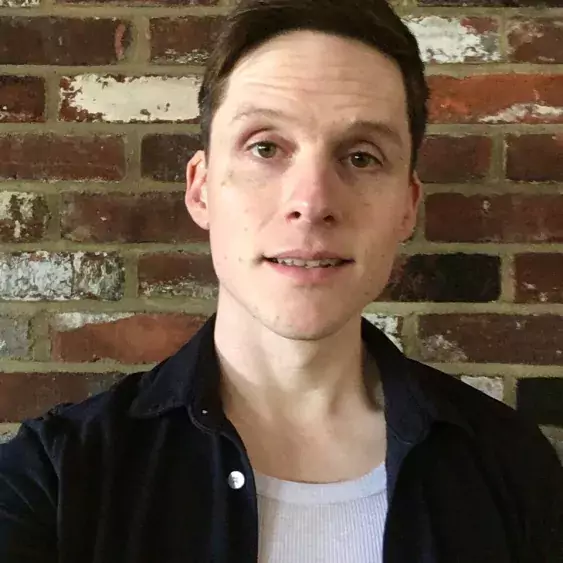 Aidan Horstman, MS.Ed, LPC
Part-Time Therapist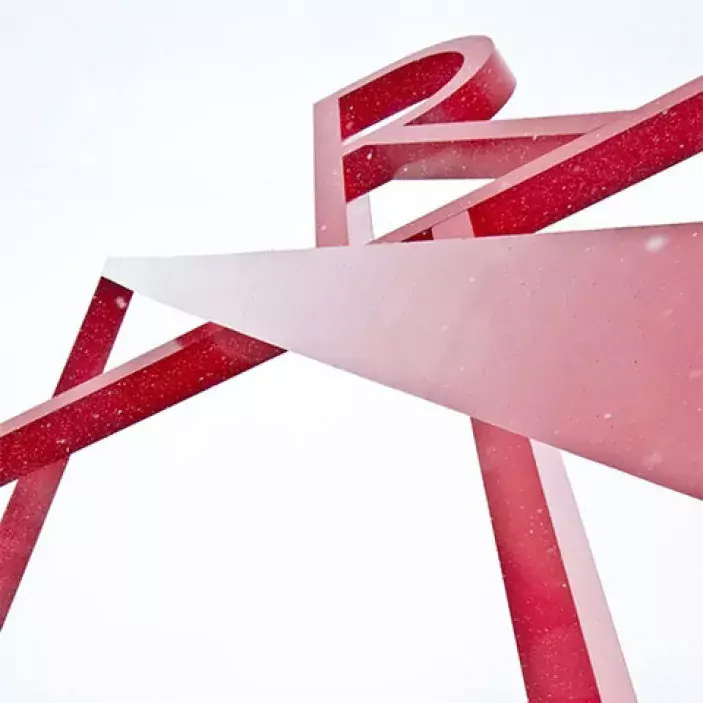 Tori Abell, CT,
Clinical Intern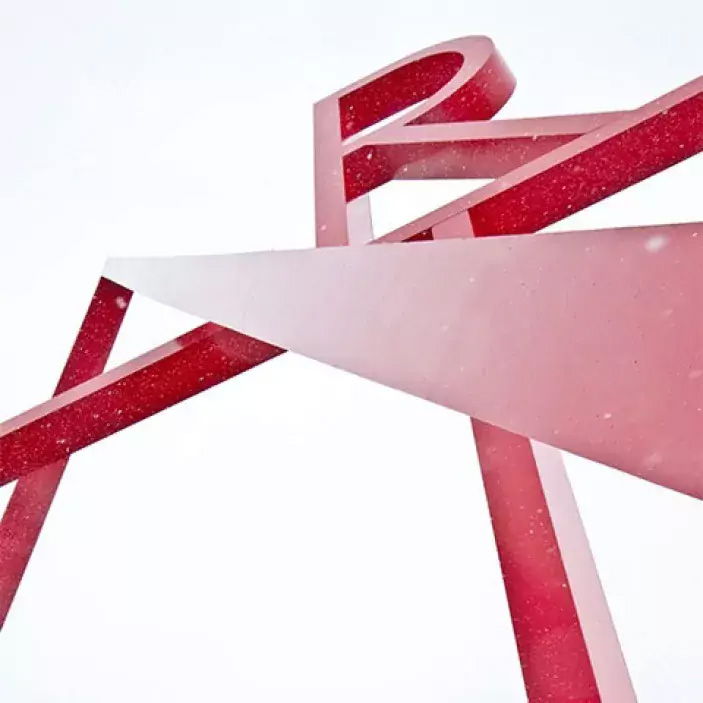 Nora Flanagan, CT,
Clinical Intern 
---
Appointments & Getting Started: 
Are you interested in counseling services or just wonder what counseling might be like? The first step to accessing services at the CWC is to schedule a 30 minute Single Session Therapy (SST) appointment. These are offered each day. 30 minute SST appointments are scheduled online, using either the "First appointment" or "Follow-up appointment" scheduling buttons here on the CWC MyCCAD page.
First appointment
You can begin counseling at any time during your academic time at CCAD and schedule appointments at your convenience online. The CWC will work with you to determine what services are best for you and your needs. 
All initial appointments are scheduled by visiting our website, we do not schedule via email or drop-in.  Before the system will allow you to schedule, you will be asked to fill out a series of forms, providing legal and ethical information and collecting information about you, your situation, your history, and your current needs.  These forms usually take about 15 minutes to complete and will not save if you exit out and attempt to come back to them later.
Your first session will be called an Initial Single Session Therapy (SST) appointment.  It will last approximately 30 minutes and will include:
You sharing your situation, concerns, and your goals
Your therapist asking you questions to learn more about you and needs
Your therapist discussing options and ways we can help
Depending on your situation, the outcome of this session may be:
Scheduling CWC ongoing individual counseling
Referral to CWC Follow-Up SST appointments
Referral to CWC groups for therapy or skill-building, or
Connecting you with a therapist outside of CCAD
An Initial SST must be attended each academic year to update consent and information forms, and to re-evaluate client situations and service needs.
---
Services Offered
Single Session Therapy
After attending an Initial SST appointment, additional Follow-Up SST appointments may be requested as often as you need them, typically every 10-14 days.  These appointments are scheduled for 30 minutes, and are typically focused on brief solution- focused therapy, problem-solving, and developing wellness plans. 
Individual Counseling 
Individual counseling at the CWC is generally considered to be non-intensive care, and appointments are often scheduled no more frequently than biweekly.  If a higher level or specialist care is needed, we'll help you find a community referral equipped to provide the kind of care that will be most helpful. 
These sessions are typically 50 minutes and will be scheduled together with the counselor and student to best fit both schedules. Students begin individual counseling by first attending an Initial SST to establish goals and determine clinical need, the Counseling & Wellness Center will then work together to determine counselor availability, and best fit for ongoing counseling. Due to the small size of the CWC department, students may be placed on a waitlist for individual counseling until it becomes available. While waiting for individual counseling, the CWC recommends continuing to attend Follow-Up SST appointments to continue towards mental wellness. The CWC can also provide referral information for community mental health therapists to fit student needs. 
Group Education & Support
Group education opportunities are offered through the semester to learn about mental health and wellness. Email [email protected] for current semester offerings. 
Crisis Intervention
CWC therapists can collaborate with campus partners and emergency resources to intervene in crisis situations to support the safety of each student and our community as a whole. See the Emergency Resources & Crisis Response section for more details. 
Wellness Programs & Outreach
The CWC offers a wide variety of wellness-oriented education, prevention, and stress-reduction programs. If your group, student organization, or club would like the CWC to meet with you, please email us at [email protected] with your proposed topic and availability. We'd love to collaborate with you! 
Consultation
Letting staff at CCAD know that a friend is having a hard time will not get you or your friend in trouble. The last thing we want is for you to feel like you have to handle a difficult or unsafe situation by yourself when these situations are exactly why we're here on campus. In many cases, consulting with a CWC therapist can be kept confidential and in cases where the therapist thinks more help is needed, the situation is handled as discretely and carefully as possible. We work with you to get the full picture and help everyone involved find the best next steps in caring for one another.
If you are worried about the safety of a friend of they are experiencing an emergency, please use the emergency resources listed.
---
Hours, Location & Contact 
Hours
The CWC is open Monday through Friday, 9 a.m. - 4:30 p.m. 
The CWC is closed over the weekends. The CWC closes for clinical services during winter and spring breaks. Some services may be limited during the summer. The CWC observes all CCAD holidays and inclement weather days and is closed when the college is closed.
Location & contact
The CWC is located in the Administration Building. 
CCAD Counseling & Wellness Center
107 N. Ninth St.
Columbus, OH 43215
614.222.4000
614.437.7240 fax
[email protected]
---
ADHD/Autism Diagnosis 
While the CWC is staffed with licensed mental health clinicians, we are unable to provide formal diagnosis for ADHD or Autism due to the extensive assessment and testing that is required. We encourage you to work with your primary care provider, insurance, or psychiatric provider for assessment and diagnosis. 
If you have already been provided a diagnosis and are looking for support, coping skills, or additional resources, we are happy to help! We can work with you to find ways to best navigate college with as many resources as possible. 
---
What to Expect
Counseling can seem scary and overwhelming, especially if it's your first time seeking services! Here's a few things to expect and tips for your first session. 
The CWC is in the Administration building, down the hall from Safety & Security. You'll enter into our lobby, and can have a seat on the couch or chairs and a counselor will be with you shortly before your appointment. We try to create a calm, peaceful environment so we ask that you be respectful and quiet while waiting. Feel free to listen to music on headphones, play with fidget toys, or whatever would make you feel more comfortable! 

Your first session, a therapist will ask you about your presenting concerns, goals for therapy sessions, and make a plan for the future. This can look like continuing to schedule online appointments as you need them, ongoing counseling, or referrals to outside services. We'll always ask to make sure you're comfortable with the plan! 

Come prepared! You can bring a journal, note on your cell phone, or a mental list along. Whatever helps you keep track of the things you want to talk about. It's helpful if you have a good idea of what you want to address in counseling so we can best assist you. 

Be open and honest with yourself and your therapist. If there is anything that was uncomfortable or unhelpful in prior therapy settings, or things that would make you uncomfortable in the future, let us know so we can best accommodate your needs. 

We each have fidget toys in our offices so you have something to reduce stress, but feel free to bring any additional fidget toys or comfort items that may help. 
---
ESA & Disability Accommodation Referrals 
The CWC will not write letters for ESAs for housing, travel, or other accommodations unless clinically necessary for established clients. Emotional support animals are to assist an individual with a diagnosed mental health disorder in conjunction with ongoing mental health treatment. An ESA is not a replacement for therapy, medication, or other treatment modalities and will not be treated as such within the CWC. 
The CWC recognizes the benefit animals can bring individuals, however, they are aware of the ethical and legal requirements of having an ESA, especially in a campus setting. The CWC will follow a strict policy regarding ESA and Disability Referral letters; however, a student can choose to seek an ESA Accommodation letter outside of the CWC if they do not meet this criteria. This policy does not extend to or include policies surrounding Service Animals; please see Disability & Access Services for policies related to Service Animals. The CWC is not authorized to provide referrals for Service Animals. 
An accommodation letter will not be provided on an initial visit in any situation. 
The following are some examples of the criteria that must be met for an ESA letter, but does not include all criteria. For further questions, please contact the CWC at [email protected] or schedule an appointment. 
If a student has an existing psychiatrist, mental health provider, or primary care doctor that has assessed their mental wellness and can be regularly communicated with for ongoing care, the CWC will defer to that clinician's ability to provide a referral letter based on existing level of treatment and therapeutic relationship.

The student and therapist will identify the criteria for a diagnosis, as clinically identified in the DSM-V-TR 

Which major life activity(ies) the diagnosis impacts in a housing environment. 

The necessity of the ESA in order to provide the owner with equal opportunity to use and enjoy campus housing. 

The clear explanation of the nexus, or relationship, between the assistance the animal provides and the documented diagnosis. For example, how will the ESA mitigate symptoms presented by the diagnosis. 

Have all other treatment modalities, coping skills, or interventions been utilized so that this ESA is the only appropriate next step in treatment. 
---
Privacy & Confidentiality 
All treatment details and appointments are kept completely confidential in accordance with state and federal laws, as well as professional codes of ethics. CWC staff cannot share with anyone else that they are working with you or know you through counseling unless you give them express permission, usually in writing. This means that you are in control of your own information, and that others do not have to know you are using CWC services unless you tell them. Therapists in Ohio have a "duty to protect", and may break confidentiality in some cases to keep you and others safe, or to comply with legal mandates. The primary exceptions to confidentiality include situations where:
You appear to be an imminent danger to yourself.
You appear to be an imminent danger to others.
You discuss situations involving child or elder abuse or neglect.
Disclosure is mandated by legal proceeding.
Counseling records are maintained and protected in the CWC's electronic record system, separate from any academic records, and no one but CWC staff and designated IT personnel (for system maintenance only) have access to the system.
---
FAQs
Is there a limit to the number of sessions I can attend each semester?

No, the CWC has no limit to sessions for degree seeking CCAD students 
Do sessions cost money or bill my insurance?

No, the CWC does not bill insurance and is free for students. 
Can the CWC diagnose me?

Yes, the CWC is staffed by licensed mental health clinicians that are able to diagnose from the DSM-V-TR; however, we do not have the assessment tools necessary to provide diagnosis for Autism or ADHD specifically. 
Will my parents/guardians/professors know I go to the CWC?

No, the CWC is completely confidential and will not confirm attendance for parents or caretakers unless a release of information is signed. The CWC records are maintained separately from academic records and are not accessible to other individuals. 
The CWC referred me to outside services, now what?

If the CWC recommends an outside referral for services, we hope that you will follow up with them as soon as possible to maintain treatment goals. Until you establish treatment, you can continue to schedule Follow-Up SSTs to meet your needs and address any road-blocks that may occur when finding outside services. 
I was in a psychiatric hospital and want to come back to campus, now what?

The CWC is here to help you acclimate back to campus and find the best route to mental wellness. We encourage you to reach out to the CWC upon return from the hospital so we can work with you to meet your goals and establish a plan with Disability & Access Services for support. 
What if I've had a mental health treatment before or I'm currently working with another provider?

 

We're the best help to you when we have the full picture, and knowing about any current or past treatment or other important history can be important. If you have received or are receiving mental health or substance use services elsewhere, please tell your CWC therapist, and they may ask you to sign a Release of Information. This will allow your therapist to contact your external providers to gather any helpful information and to make things easier for you.
Does the CWC offer telehealth services?

Per Ohio law, telehealth is only available to students in the state of Ohio. Video capabilities are required for the first session and is up to the discretion of the therapist for ongoing sessions. You and your therapist may decide that in-person sessions are more appropriate for your ongoing treatment. 
---
Additional Resources 
The following are some resources for you to consider. Please contact the CWC with any questions at [email protected] 
Ohio Domestic Violence Network




https://www.odvn.org/

Sexual Assault Response Network of Central Ohio


https://www.ohiohealth.com/community-health/sarnco 

Rape, Abuse, and Incest National Network


https://www.rainn.org/get-help 

Know Your IX: Title IX information and advocacy


https://www.knowyourix.org/  

Love Is Respect


http://www.loveisrespect.org/ 

National Eating Disorders Association


https://www.nationaleatingdisorders.org/what-should-i-say 

National Council on Alcoholism and Drug Dependence 




http://ncadd.biz/

ADAMH Board of Franklin County


https://adamhfranklin.org/crisis-assistance/
---
Emergency resources & crisis response
If you or a peer are experiencing a mental health crisis please connect with support staff from the following crisis support resources:
CCAD Safety & Security 
614-222-6165
Adult Crisis Hotline: 614.276.CARE (2273)
ADAMH crisis suicide prevention hotline at 614-221-5445
Young People of Color in Crisis: Text "STEVE" to 741741
Trans Lifeline: 877-565-8860 
Remedy Live: TEXT Remedy to 494949 or CHAT online: https://www.remedylive.com/
IMALIVE online crisis chat line: www.imalive.org 
Crisis Text Line: www.crisistextline.org or text "4HOPE" to 741-741
Self-Harm Hotline: 1-800-DONT CUT (1-800-366-8288)
If you are experiencing suicidal ideation connect with the following resources or visit your nearest Emergency Department:
National Suicide Prevention Lifeline:  988 
The Franklin County Suicide Prevention Coalition: 614.299.6600 ext. 2073
** CHAT available online https://suicidepreventionlifeline.org/chat/
Trevor Project (for LGBTQ young people): 866-488-7386, 24/7
Recommended local emergency department:
Ohio State University Emergency Department
410 W 10th Ave, Columbus, OH 43210
(614) 293-8333