Inclusion
CCAD's Diversity Statement
CCAD defines diversity as a collection of differences in human expressions, life experiences and personal characteristics present among individuals and groups. These elements, in sum and in part, enrich our campus community and the larger world. The dimensions of diversity include, but are not limited to, age, culture, ethnicity, gender identification and presentation, geographical location, language, nationality, physical and cognitive abilities/qualities, political views, race, religion/spirituality, sexual orientation and preference, and socioeconomic status. This definition informs and guides our curriculum, programs, and conduct as we strive for greater understanding and true celebration of our human community.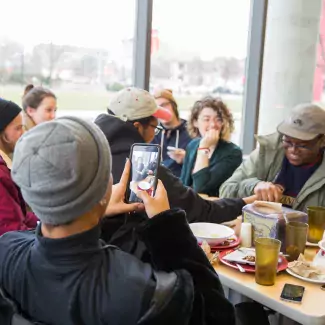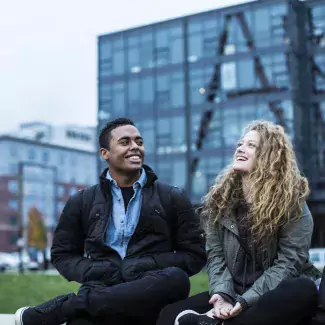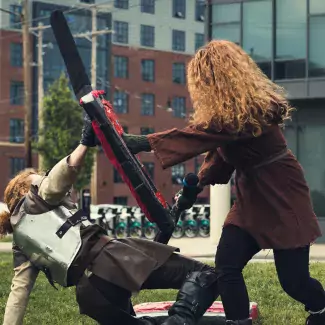 Student organizations
Black Student Leadership Association
Mission: To introduce and inform people of the African American culture through social events, programs, and information sessions. We are here for all ethnicities that make up CCAD's campus. Together we can plan and participate in events that celebrate Black culture.
Organization email:
[email protected]
Queer Artists Collective
Mission: The Queer  Artists Collective is a safe space for those who may or may not have struggled in high school who are now looking for a welcoming environment. We want to show incoming students that they are not alone and that they have a place to help educate themselves about LGBTQ+ issues/history and socialize with the greater Queer community. We work towards making things better for the Queer community instead of waiting for things to get better. We are LGBTQ+ and we are proud to be Queer  Artists Collective.
Organization email:
[email protected]
International Student Association
Mission: The International Student Association (ISA) at CCAD is an organization of students of different cultural backgrounds who seek to nurture and understand a global community.
Organization email:
[email protected]
---
Gender inclusive restroom facilities across campus
Gender inclusive restroom facilities are now available across CCAD's campus. Every primary campus building has at least one "all gender restroom," which is a single-occupancy restroom with a lock. "All gender restrooms" are for use by anyone including:
People who are not women or men and/or people who are gender nonconforming. 
Parents/caregivers whose children are a different gender from them.
People who desire more privacy or need more space for accessibility reasons.