Student Government Association

Vision
Our vision is a world where the CCAD student's voice is accurately represented and heard for the betterment of our student experience.
Mission Statement
Our mission is to communicate the feedback and concerns of the CCAD student body for the evolution of the overall student experience by collecting their thoughts and bringing them to the attention of institutional leadership.
Feel free to ask anything and we will be able to help you out or point you in the right direction to get the answers you need. 

Meet your Student Government President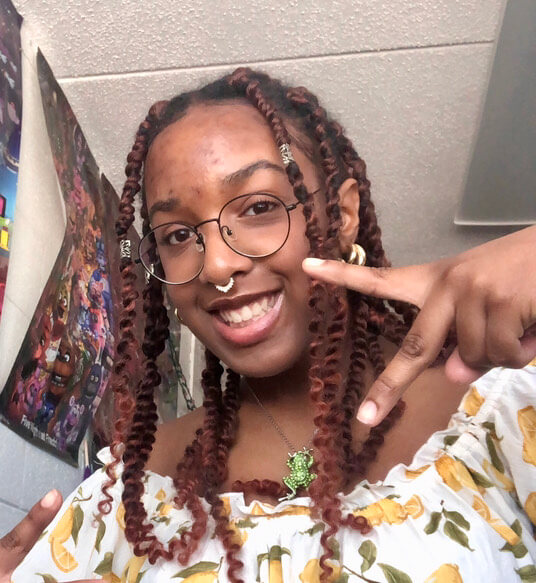 Alycia Brodie (she/they)
SGA Position: President
Class Level: Junior
Major/Minor (if any): 3D Animation Major, 2D Animation Minor
Hometown: Gahanna, OH
On or Off Campus: On Campus 
Years in SGA: First-Year
Why you joined SGA:
Howdy, I'm Alycia! At the moment I am the president of Student Government a third-year 3D animation major, and a 2D animation minor. When I'm not studying animation though, I love to garden and collect frog merchandise. At the moment I have 12 frog plushies in my collection and plan on getting more for the little amphibian army. With mental health being my biggest passion, I would strive to be an empathetic member of the Student Government Association. In the past, I felt like no one would ever understand my struggles and unheard. I don't want others to feel alone as I did. Being leading Student Government, I want to turn my negative experience into a positive one, using it to be a strong but sensitive leader.  
As a part of the SGA, I am dedicated to creating a caring and accepting community that accommodates the needs of all students, including those who are neurodivergent. By fostering an empathetic environment, I am confident that we can make CCAD a place where every student feels heard, cared for, and valued.